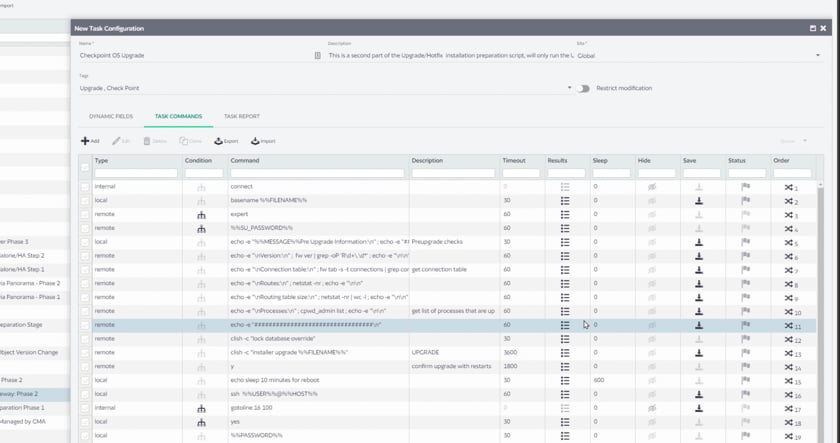 Securely automate anything an admin would do at a keyboard via CLI or API, at scale.
With BackBox you can administer network and security devices at scale across networks of any size, with multitenancy support for service providers or federated management teams.
Our Automation Library gets you started quickly with support for devices from 180 vendors, and thousands of automations that can be used as-is or customized for your own use.
Can't find a pre-built automation that fits your criteria? Build your own using only the CLI or API commands that you already use for administration, or the BackBox support team is ready to build new automations to your specifications.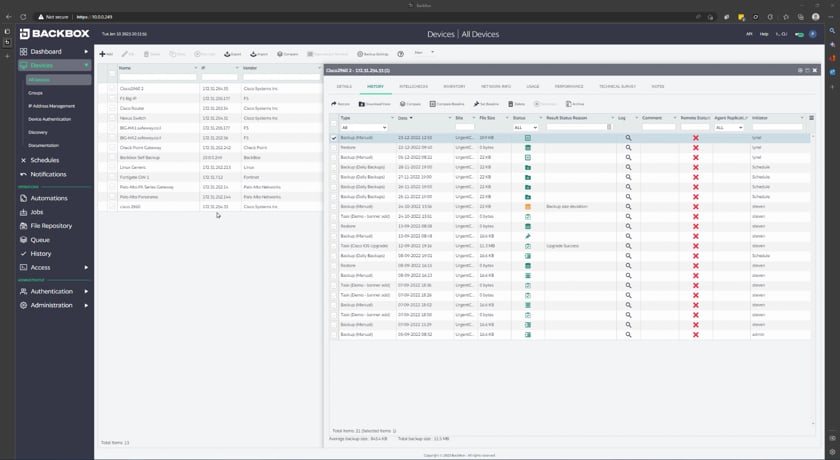 Network Infrastructure Backups and Remediation
BackBox painlessly automates backups, includes advanced features for creating no-code workflows including those for multi-point validation, and those triggered by neighboring management systems such as ITSM tools, network monitoring tools, and SOARs.
Continuous audit and remediation
Would your network pass a configuration compliance audit?
BackBox can help you get compliant, and stay compliant, whatever level of compliance you're looking for. Get (and stay) compliant to a regulated compliance framework or just avoid configuration drift... automatically.
Reporting, notifications, and full API integration are all part of the solution for more advanced enterprise considerations.